Few weeks back Microsoft rolled out Windows Phone 8.1 update for windows phone users and today we see another important update rolling out for Windows Phone with Developer Preview Program. The software giant has finally started rolling out Windows Phone 8.1 Update 1 for the customers who have enrolled themselves in the Developer Preview Program. This update is specifically for the developers and will be later rolled out for other users as well.
Windows Phone 8.1 Update 1 brings the much awaited folder feature in Windows Phone. If you still have not received your Windows Phone Cyan update you can still get Windows Phone 8.1 Update 1 by signing up for Developers Preview Program. This new update brings some great feature like better message management, folder support to windows phone devices, update store and much more. With this new Windows Phone Update, Cortana is now available in more countries.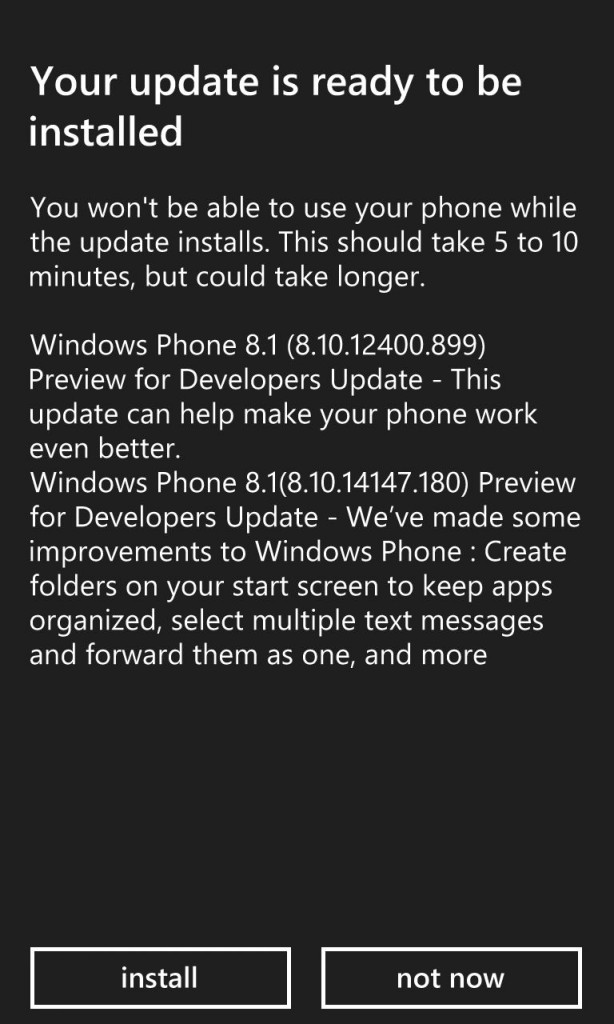 This update is specifically for the users who are into Developers Preview Program. For other users, it will take some time before this update starts rolling out officially.
If you have already received this update then share your experience with us about this.