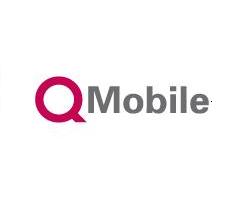 QMobile is not a new name in the Pakistan mobile industry. This company is in the mobile market for quite sometime and now finally it has got a good reputation and fan following in the country. QMobile's main aim is to provide quality products to people at reasonable prices. QMobile has stick with its traditions of offering quality to its customer. Hence, it has come up with a wide range of QMobile Tablet. This is a marketing strategy adapted by all well known smartphone manufacturers and QMobile has also stepped into this bandwagon and is now offering a quality QMobile Tablet series to its customers.
QMobile Tablet series is not limited to a specific age group. In fact, these tablets are made for everyone and this is the selling point of the company. These tablets are not only portable but are also very easy and comfortable to hold. QMobile Tablet series offer the best Android experience with quality and decent price tag. QMobile Tablet series has a wide range of tablets so here's an overview of each one of them.
QMobile Tablet Series:
QMobile Q100 QTab:
QMobile Q100 QTab is basically the low end tablet from QMobile. It has a dual core processor, 512MB RAM, 2MP primary camera, 4GB internal storage and 3000mAh battery. You can get this tablet from market at a price of 11,500 pkr.
QMobile Q400 QTab:
QMobile Q400 QTab is the upgraded version of QMobile Q100 QTab. The only difference between the two is that former comes with 1GB RAM and 3200mAh. This slight increase in the specifications also results in the increase of price. You can buy it for 13,400 pkr from your local market.
QMobile Q300 QTab:
QMobile Q300 QTab is next in our QMobile Tablet series. This is a 7 inch tablet with 5MP camera, 8GB internal storage, 1GB RAM and 2MP front facing camera. This beautiful and elegant tablet can be purchased for 15,000 pkr from the local market.
QMobile Q1000 QTab:
QMobile Q1000 QTab is basically the leader of QMobile Tablet series with some amazing specifications. It has a quadcore processor, 8GB internal storage, 1GB RAM, 8MP primary camera, 5MP front camera and 4500mAh battery. This is indeed a very huge battery which comes with enough juice to keep device running for a day or two. QMobile Q1000 QTab is available for 21,000 pkr in the local market.
QMobile is working pretty hard on its QMobile Tablet series and there are rumours that company might announce a tablet with 2GB RAM and better specifications than QMobile Q1000 QTab. So, let's see how true this rumour is.