Those were golden days when Sony used to be Sony Ericsson because its smartphones were known for its cameras. Xperia X8 is a popular device from 2010. It was manufactured under Sony Ericsson and is reckoned as one of the best smartphone from 2010. So, here we are with our blast from the past section to talk about Sony Ericsson Xperia X8.
When it was launched it was expected that it won't make much of a difference. Though it was never a flagship device but with a wise pricing from Sony Ericsson, Xperia X8 proved to be a huge hit for the company. Perfect size with decent specifications were the selling points of this beautiful and elegant smartphone. So, now let's have a look at the specifications and Xperia X8. Though they will be much lower than a low end smartphone we have these days but back in 2010 these specifications were considered amazing.
Xperia X8 Specifications:
Xperia X8 had just 600mHz processor but still it was able to unsettle the market leaders of that time. With 3 inch TFT screen and HVGA resolution it was able to place itself amongst the smartphones with a decent display. It is easy to handle and use. The selling point for this smartphone was that it had 3G connectivity.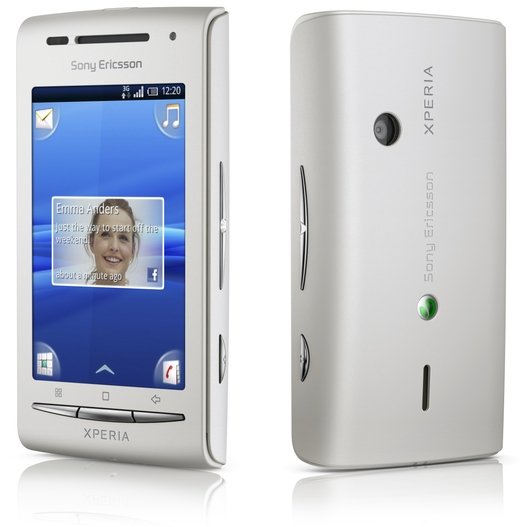 Though it just had 3MP primary camera but with Sony Ericssons' genius in the camera department Xperia X8 was considered as one of the smartphone cameras of 2010. With just 128MB internal storage it was looked down upon by many smartphone users but it was compensated with microSD card slot and free 2GB mircroSD card. We believe if Sony Ericsson X8 had around 1GB internal storage it would have definitely made a much stronger impact on the smartphone market.
At this point Sony need a game changer just like X8 and we expect Sony Xperia Z3 Compact will serve the cause for Sony. However, Sony badly need to improve its image processing algorithms otherwise it will fail once again.
I was one of those people who bought Xperia X8 as soon as it was made available. I have some great memories with this smartphones. It's now almost 4 years and I still have this beautiful smartphone. Though I do not use it but still at times I take it from my drawer, have a loot at it and get mesmerized.