When Apple announced iPhone 5c back in WWDC 2013, company had high hopes that low priced iPhone 5 will definitely do wonders for the company. But unfortunately it failed to do as well as it was expected to perform. This has badly disappointed Apple and the users who know the true worth of iPhone 5c. Last year was great for Apple and the company decided to replace its good performer iPhone 5 with something new, something fun and something colorful. At the time of iPhone 5c announcement Tim Cook said:
iPhone 5c is everything iPhone 5 was and more, in an all-new design packed with great features. Phone 5c is designed with a beautiful polycarbonate enclosure that looks and feels so solid in your hand.
For the Ignored: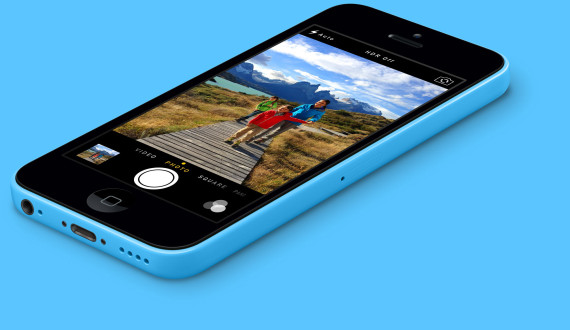 iPhone 5 was drop down to mid range smartphone in the form of iPhone 5c. It had the same display just like iPhone 5 and the aluminium body was replaced with sturdy polycarbonate colourful body. The colourful iPhone was the one of its kind and the first one in the iPhone generation. iPhone 5c was launched in five different colours; Yellow, Blue, Green, Pink and White. This was in fact a selling point but still Apple was not able to achieve what they had planned.
Though Apple has used plastic body for iPhone 3G in past but this time around it is totally different. The quality of plastic is much better and it feels great to hold. To be honest it does not look like a cheap plastic device and still holds a classy look just like iPhone 5 and iPhone 5s.
Internally iPhone 5c is more or less similar to iPhone 5. iPhone 5c has A-6 Apple chipset, 1.3GHz dual core processor, PowerVR SGX543MP3 graphics processor and 8 MP primary camera. Well, there were few changes as well. The mid range version of iPhone did not have 64GB version just like iPhone 5. iPhone 5c also saw a boost in the battery department and it effected both 2G and 3G talk time in a positive manner.
All in al iPhone 5c did what it was supposed to do. It offered Apple a chance to expand its business in other regions of the World where high end iPhones have failed to perform. But unfortunately it did not get the accolades it deserved. It felt ignored and left out because it failed to get appreciation which it deserved. It's a new year now and we will have to see if Apple will stick with "C" range of iPhone or not.