Motorola G is still reckoned as one of the best budget smartphones. It played a major role in reviving the company. After the huge success of Moto G now Motorola is all set to announce the new successor of Moto G. Motorola Moto G2 will be the updated version of Moto G with some great specifications on board.
Moto G2 Release Date:
Motorola is going to hold its IFA event on 4th September and according to latest reports Motorola will announce two Android smartphones, Moto 360 (smartwatch) and a new Bluetooth headset. It is rumoured that Motorola will announce its new flagship device Moto X+1 and the successor of Moto G in this event. So, we are just few days away from the official launch of Moto G2.
We also have some rumours suggesting that it will be launched in November just before the Christmas but if we look at the invite for Motorola's IFA event then it can be concluded that we might see the official announcement of 4th September, 2014.
Moto G2 Price:
It is expected that Motorola will upgrade the display, processor, RAM and camera. It might not be a huge upgrade over Moto G but still Moto G2 will come out with better specifications compared to Moto G. So, looking at these expected upgrades it is expected that Moto G2 will come with a price tag of $350-$400. And with right pricing Motorola will certainly win the competition in mid range smartphones league.
Moto G2 Specifications:
Since it is a mid range smartphone therefore do not expect something big coming your way. However, you can expect something little better than what we normally see in mid range smartphones. It will have a quad-core ARM V7 (VFPv4 NEON) processor and Adreno 305 GPU. The latest benchmark results of a Moto G2 test unit reveals that it come with 8GB internal storage and 1GB RAM.
Well, looking at these rumoured specifications one would say how come Moto G2 is better than Moto G. Well, it will have 8MP primary camera and 2MP front snapper. So, for photo lovers it has something good in store. Moreover, it will come with microSD card slot which will certainly play a positive role in its sales.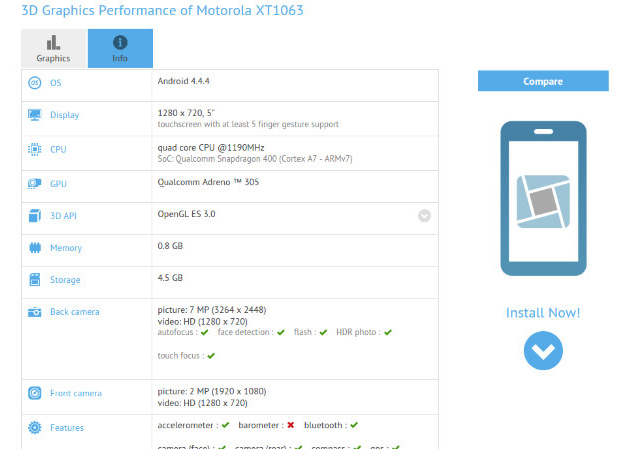 Moto G2 Leaked Images:
Though Motorola has managed to keep the lid close on all rumours related to Moto G2 but still through some online websites we have got access to leaked images of successor Moto G. Well, at this point it won't be easy for us to confirm if the leaked images are of Moto G2 or some other Motorola device in works.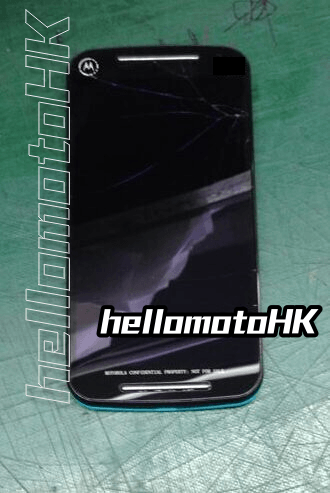 So, now we are just few days away from the official announcement of Moto G2. On 4th September everyone will know what Motorola has in store for all of us.
Source: HelloMotohk