We are back again with our series of smartphones review. Today we are here with THL T11 review. You might not be aware with THL but it is a quite popular smartphone manufacturer. We have already covered a detailed review on THL 5000 and today we are here with a review of another smartphone from THL. So, let's start with our detailed THL T11 review.
THL T11 Review:
Connectivity:
THL T11 is dual sim smartphone which comes with both 2G and 3G connectivity. It is enticing to see a budget smartphone with 3G connectivity and this looks to be a huge selling point for the smartphone in China. We tested the call and voice quality on THL T11 and we really liked how it performed in our Voice Call quality tests. Even where the network coverage was not the best we were still able to communicate and the noise in the calls was negligible.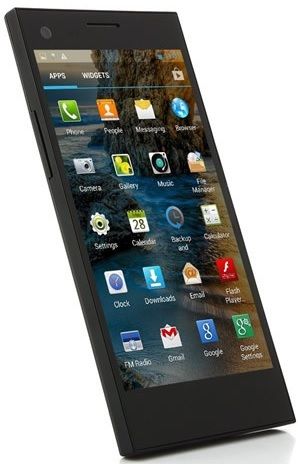 Let's now focus on some other goodies this budget smartphone has. It has NFC, Bluetooth, WiFi, USB OTG support. Now this look really interesting.It offers pretty good WiFi connectivity and we were impressed with it in out THL T11 Review. All in all, it flattered us in this department.
Display and Build Quality:
With its 5 inch 720p IPS LCD THL T11 falls in the category of budget smartphones with best smartphone display. We were impressed with its outdoor visibility and the overall display is pretty good. It offers close to real life display with rich, crispy and sharp display.Though we really liked the display but we felt that this 5 inch smartphone is not easy to handle. If you have small hands then you will definitely face issues. However, it feels pretty good to hold this device in hands and it gives a feel of premium device.
Processing Power:
In our THL T11 Review we were really excited to check out the processing power and benchmark results for THL T11. It has Cortex A7 octa-core processor clocked at 1.7Ghz with MTK6592W and Mali 450-MP GPU. THL T11 has 2GB RAM and 16GB internal storage with microSD card slot. Hardware wise this device looks great and we were impressed to see its performance in our benchmark results. Considering the fact that it is a budget device, we must appreciate THL for loading it with such great hardware.
Camera:
THL T11 has 8Mp primary camera with LED flash and auto focus. We really liked the quality of images taken with its 8MP camera. Images were clear and had no noise at all. Moreover, images looked close to real life and maintained the real colour. We also liked the macro mode on our THL T11 review. So, if you have talent of taking images then you can definitely take some great images with this smartphone. It also took some great images in low light and at night. Thanks to its LED flash. But still there's an area of improvement especially with auto focus feature. We found it hard to focus properly but after few tries it worked out.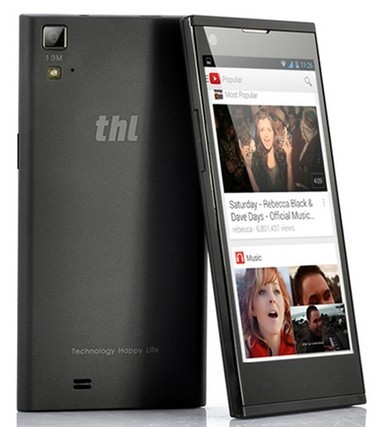 How can we forget 5MP front camera. Front camera is just the right for video calling. We tested out in our video calling review and we were impressed to see the results. All in all, THL T11 offers great camera experience.
Conclusion:
If you are looking for something affordable and something with high end smartphones specifications then we feel THL T11 is something you should buy. All in all, it is a great smartphone with great specifications and it will definitely impress many people out there.