I phone users are worldwide, not because of its polished interface, cool apps and stunning camera but also for its well known and entertaining games. We are here to discuss three best iPhone games. It's hard to find which game is at number one position or which game is at second and so on. So after going through the ratings and users choice I have compiled a list of 3 best iPhone games. So, let's see what I have for you.
Minecraft pocket edition
Minecraft tops the list of best iPhone games. It has 4.5 rating at iTunes but it is one of the most highly addictive games. This game is non ending, you can have fun as long as you have nothing to do or your battery stays with you for ultimate fun.
What is it about?
Did you see any child in his childhood playing with blocks and trying to build something impressive? If yes then same will be here but with a touch of more fun and creativity. It is basically for those who wants adventure in their lives and who loves to play with blocks.
If we talk about its modes, we have two kinds of mode one is survival mode and the second one is creative mode. You will have caves, villages, infinite worlds, mobs and a lot more to play with in this exciting game.
[button-green url="https://itunes.apple.com/en/app/minecraft-pocket-edition/id479516143?mt=8″ target="" position="Left"]Download Minecraft[/button-green]
World of tanks Blitz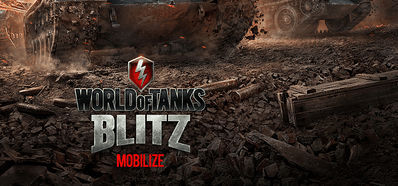 You can say this is one of the best and the most played iPhone game. You heard the fight between two groups or two people in a game but you never heard of a battle between tanks. Yes in this amazing game with awesome graphics where you fight with tanks. You choose your tank, you set the consumable, equipments and ammunition and there you go to fight with a gigantic tank. I skipped many minor details; you will love to see what is inside this game. Give it a try.
[button-green url="https://itunes.apple.com/us/app/world-of-tanks-blitz/id859204347?mt=8&ign-mpt=uo%3D4″ target="" position="left"]Download World of Tanks Blitz[/button-green]
Traps n Gemstones
The Plot
This game is actually about a quest, a quest about finding the relics which has been disappeared from a pyramid. The pyramid has been guarded by the slaves called Bedouins, and they are claiming that they have spotted a perpetrator. Now it's your job as being an archaeologist to find those precious relics. The game starts with this story now you act like an archaeologist and you make your way with empty hands down in the pyramid.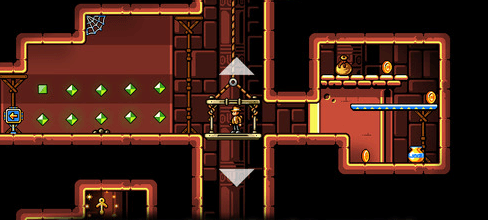 The game is simple you walk freely and explore. You can roll, run, swim, slide and much more. You can keep track of visited areas, weapons you have found, items and many other things.
[button-green url="https://itunes.apple.com/us/app/traps-n-gemstones/id887421672?mt=8&ign-mpt=uo%3D4″ target="" position="left"]Download Traps n Gemstones[/button-green]
This is just a very brief overview of the 3 best iPhone games. Download and try these games on your iPhone and share your experience with us. If you thing we should have added some other iPhone games then share the name of those games in comments. We might include those games in our next article on Best iPhone games.