Almost every company has unveiled multiple devices in the first week of IFA. Huawei also announced its two new smartphones. Huawei Ascend Mate 7 was a huge announcement from the company followed by the announcement of a mid range Huawei Ascend G7. Just like Ascend Mate 7 Huawei Ascend G7 has a metallic body with a rigid back which makes it easy to hold the device. It feels comfortable to hold this beautiful mid range smartphone from Huawei.
It has 5.5 inch 720p IPS LCD display. Unfortunately it does not come with a protective layer of Gorilla Glass 3. Huawei Ascend G7 is the first 64 bit Android smartphone from the company. It comes with 64 bit Snapdragon 410 chipset, quadcore processor clocked at 1.2GHz with cortex A53. It has 13MP primary camera and 5MP front facing camera. We expect that 13MP primary camera will definitely do well especially under low light conditions. However, we will be able to test it out in detail in our Huawei G7 Review.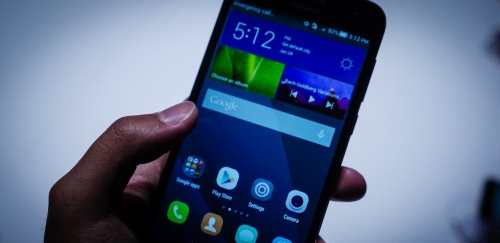 The good thing about Huawei G7 is that it comes with 3000mAh battery which has enough juice to keep the device running for 2 full days. It comes out with Android 4.4 KitKat and latest Huawei Emotion UI 3.0. According to the company, it will be upgraded to Android L as soon as it is released.
Though Huawei Ascend G7 is a pretty good mid range smartphone but we have already seen better devices like HTC Desire 820. So, a Huawie should go for good marketing and pricing strategy otherwise this smartphone will not be able to perform good in the market. Accoridng to early report, it is will be priced around $390 in Europe at the time of its release.