So, its official now that Apple will live stream the iPhone 6 and iWatch event live. Apple iPhone 6 is one of the highly awaited smartphone of the year. This time around Apple has decided to go with the larger screen and the company will launch two different iPhone 6 versions. The decision for large screen iPhone was taken after a lot of criticism from the customers who find small screen iPhones boring.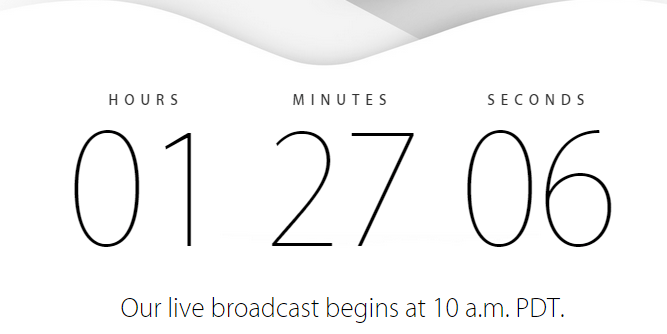 If rumours are to be believed then it is expected that iPhone will finally leave the 8MP camera and will go for 13MP camera sensor. If Apple iPhone 6 comes with 13MP camera sensor then this will definitely play a major role in the huge success of the new generation iPhone. So, basically people are looking forward to large screen iPhone 6 with improved camera and display.
We are just 80 minutes away from the official launch of iPhone 6. If you are interested to in watching the Apple iPhone 6 event live then do not forget to tune in here at 6 pm GMT.