Lately Motorola is in news. Thanks to the newly launched and highly appreciated all new Moto X and Moto G. But this time around Motorola is in news for its upcoming smartphones. It looks like that the company plans to introduce other smartphones as well in order to get better hold of the smartphone market in different regions of the world.
The first device which is expected to launch by the end of this year is Motorola Droid Turbo. It is going to be Verizon exclusive and will be the successor of last year's Droid Ultra. We do not have any information on the hardware of the device but we do have the images of this upcoming device which reveals some details related to the appearance of the smartphone.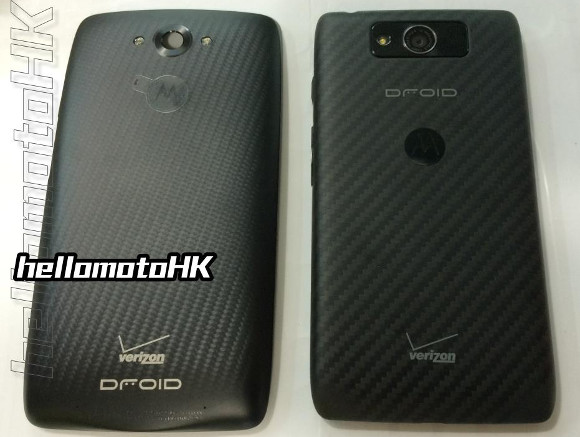 From the above images it is clear that Motorola Droid Turbo will come with 5.2 inch display and dual LED flash. Lately, we have seen Motorola using dual LED flash in its smartphones and it is expected that it will definitely improve the image quality especially in low light conditions. Another interesting here is that Verizon has placed the Droid logo just beneath the Verizon logo.
Now let's shift our focus to another device which is expected to launch along with the Motorola Droid Turbo. Motorola is also working on next generation Moto S and it is expected to be something huge in small package. Thanks to HelloMotoHK we have the leaked image of Moto S back which reveals very little information related to the smartphone.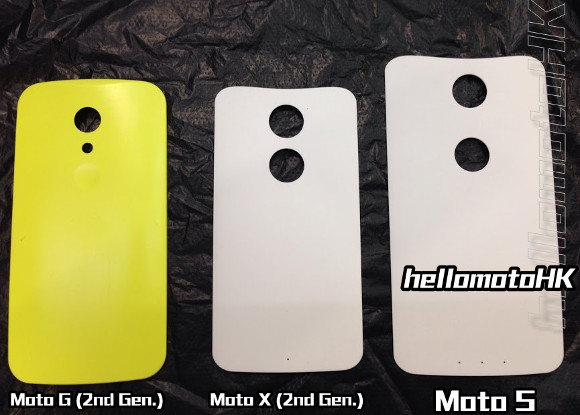 Moto S looks similar to Moto X and it is expected that it will be Moto Shamu that was benchmarked few weeks back. All those rumours suggesting that Moto Shamu will be the next Nexus device are dead now. So, let's wait to see if Moto S is Moto Shamu or it is a completely different smartphone.
Source: Hellomotohk