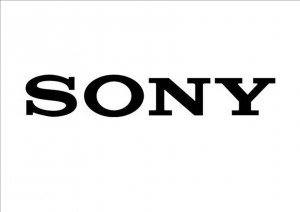 Lately it has been raining mobile phones in the market, this is the season when all major companies come up with new mobile phones into the market. It started with Samsung, then apple and latest in the group has been Google. It seems like Sony is not far behind with its Sony Xperia Z4 model. Though Z3 is comparatively new in the market the buzz about the specs of the Z4 has been round for quite some time. Earlier there was a story of something called as Xperia Z3X but as it turns out there is nothing like that and it was just the benchmark and just a prototype that will not be launched into the market. But Xperia Z3X leaked report does gives us insight to the specs of the Xperia Z4 model.
So what Xperia Z4 will have so as to bring the buyers back into the domain of Xperia? It is said to be sporting a whooping big touch screen of 5.5 inches, yes, that means every thing much more clearer and of exceptionally good quality with the help of QHD (2,560 x 1,440) resolution. It will also have a new curved rear camera sensor, but the camera capacity will not be changed from 20.7 Mega Pixel resolution as from its predecessor.
Moving on and step into the domain of processing speed, Xperia Z4 is said to have a 64-bit Qualcomm Snapdragon 810 SoC, with a 2.8 GHz octal-core CPU (having four Cortex-A57 cores and four Cortex-A53 ones). To support the newfound processor and its speed the phone RAM has also been increased to 4 GB, which will decrease the problem of phone hanging. Like other companies Xperia ditched 16 GB internal storage from its Z3 and gone to the double range this time around, the minimum storage space for Xperia Z4 will be 32 GB.
The download speed of the phone on papers will be 300 Mbps, as it will be supporting Cat.6 LTE connectivity as well as new and improved Bluetooth 4.1. Sony has always been known for its awesome sound quality from its days of the Walkman series, Z4 won't be any different as dedicated amplifier on board for better sound quality. It has similar design as its forerunners with still the same Omni balance language employed yet again. Z4 will be released in March next year, probably during mobile congress and won't be followed with Z5 in 2015.