Who would have thought that Nokia would make a comeback after Microsoft acquisition of Nokia? Well, Nokia has gone against all odds and finally the company has made a comeback in the market with bang. Today, Nokia has officially launched Nokia N1 Android tablet. Yes, you have heard it right! Nokia has bid goodbye to Windows Phone OS and is now solely focusing on Android.
As they say it is never too late. So, on the whole it is a pretty good decision taken by Nokia. However, they will not be able to launch any smartphone with brand name "Nokia" until 2016. But till then we can have some badass Nokia tablets or even Nokia wearable.
Nokia N1 Android tablet is definitely one affordable Android tablet with some great features. The new 7.9 inch android tablet comes with latest Android 5.0 and Nokia Z launcher on top.
Specifications:
Nokia N1 Android tablet has 64-bit 2.3GHz Intel Atom Z3580 processor and PowerVR G6430 GPU. It is the first Android tablet based on 64-bit architecture. We are already excited to see how it performs in the benchmark results. Though it has 32 GB internal storage but unfortunately it does not come with microSD card slot which is a kind of a turn off for most of the people out there.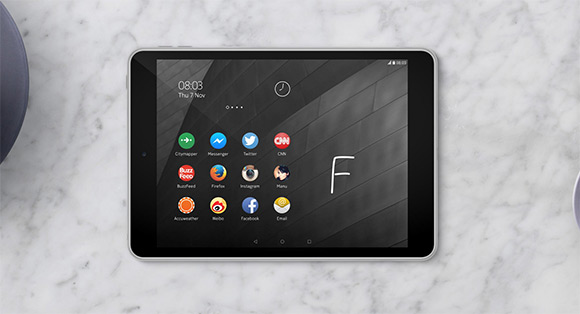 It has 2GB RAM, 8MP primary snapper and 5MP front facing camera. On the whole Nokia has done a pretty good job with this new tablet and it looks like that it will be a huge hit considering the fact that it is priced wisely.
Nokia N1 Android tablet will be launched in Q1 2015 in China and later it will be made available in other regions as well. It will be officially available for 4249 exclusive of taxes.
Considering the fact that Nokia has priced it wisely, one can expect it to perform well in the market. Let's see how it performs in the market. However, we really hope that it is the start of Nokia revival