Since the announcement of Android One in Google Android Developers Conference; Android One is gaining pace rapidly. Google is determined to offer entry level smartphones in emerging markets with software updates. Google planned to start the Android One program from India. And now we have news that we have first Android One smartphones from outside India. This is a good news for people who were looking forward to get their hands on Google's entry level smartphones outside the India.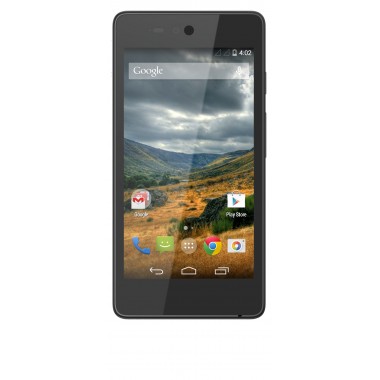 Since the launch of Moto G and Moto E we are sure that even European markets like good quality entry level smartphones with software support. In the recent development, Symphony Mobile has launched their first ever Android One smartphone. The new Symphony Roar A50 has same specifications as of Android One smartphones ans is currently available for $112 on its official website. Right now there are some issues with their checking out system and we are hopeful that it will be fixed soon. However, we are sure of the fact that Android One program is picking up pace and will soon hit other regions as well.
Symphony Roar A50 has 1.3Ghz quadcore processor, 1GB RAM, 8GB internal storage, 5MP primary snapper and 2MP front facing camera. Apart from this first 500 people to prebook Roar A50 will also get a gift hamper.
It is a 3G suported smartphone and comes with free Internet data package from BanglaLink for a limited time. All in all it looks a pretty good deal considering the fact that it will get software updates from Google. So, unlike the entry level smartphones of other OEMs it won't be deprived of much needed software updates.

This is the very first Android One smartphone in Bangladesh and outside India. We also have some news that the Android One smartphones will soon hit other Asian countries like Sri Lanka and Nepal. So, it clearly shows that Android One program will be widespread in Asia but we do not have any news if this program will make its way to the European market or not.
However, some Android One smartphones like Symphony Roar A50 and Karbon Sparkle V are available on Amazon but still we are not sure if we will see any official Android One smartphone released in European market or not.
Source: Symphony Mobile