We have heard multiple rumours and seen few leaks related to Samsung Galaxy S6 but today we have some thing very exciting for all the Samsung fans. Well, you might have to wait till March or April for the official announcement of Samsung Galaxy S6 but if you are really interested in seeing metal chassis then you can see right now exclusively on SmartphoneTechie.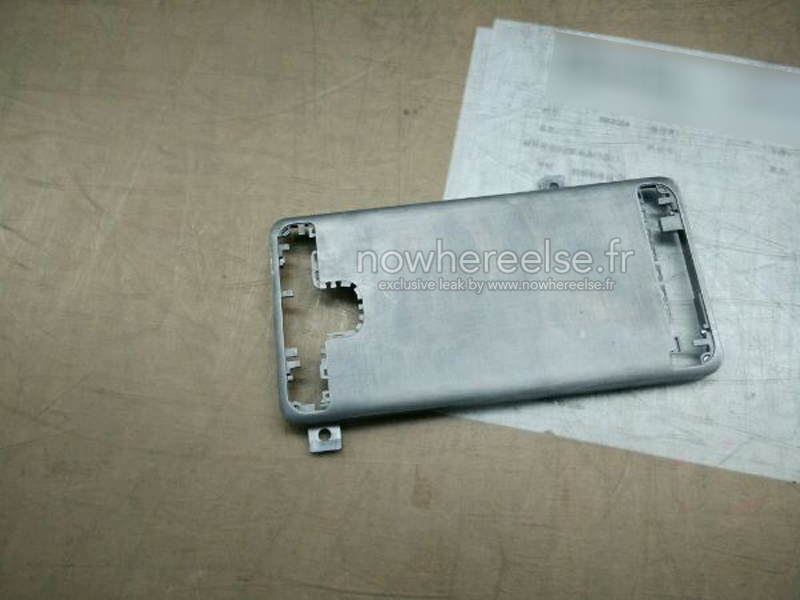 Nowhereelse a French but a very reliable website in terms of various leaks has posted few pictures of Samsung Galaxy S6 metallic chassis. After looking at the images we can assume that it might come with a removable battery just like other Samsung Galaxy series smartphones. However, one thing should be noted that end unit might end up looking like Samsung Galaxy Alpha.
The sales of the company dropped the last year as Galaxy S5 was not able to do as good as previous generation Galaxy S4. So, this time around Samsung will leave no stone unturned to ensure that Galaxy S6 performs much better that it predecessor and it is only going to happen if the company takes the design and look of its flagship smartphone seriously.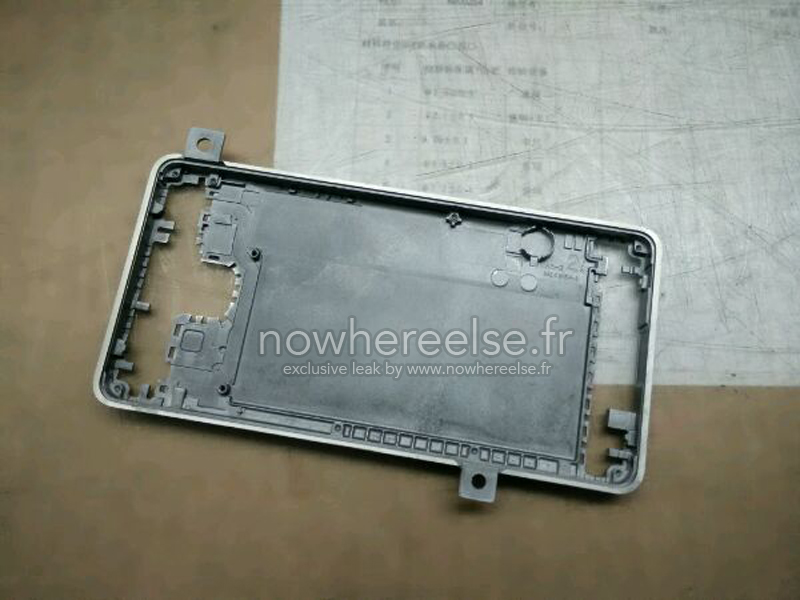 Apart from the leaked image of Samsung Galaxy S6 metallic chassis we also have some rumours regarding its specifications. It is rumoured that new flagship device will come out with 5.2 inch qHD display, 20MP primary camera, 5MP front facing camera and snapdragon 810.
Well, after the latest leak and the new set of rumours we are looking forward to the official announcement of S6 because we know Samsung will definitely come out with something new and enormous this time around.
Source: Nowhereelse