HTC has made it clear that the company is going to focus on the Desire series in CES conference. Just before the CES conference the very first new addition to the Desire family is already out. HTC has officially announced HTC Desire 320 which is the upgrade of HTC Desire 310 announced 1 year back.
Well, you might not notice some huge upgrades for its predecessor but still the all new HTC Desire 320 is a good bargain. HTC has stick with the 4.5 inch FWVGA display which might disappoint many but still it looks good considering the fact that it is just a low end device. HTC Desire 320 comes with 1.3Ghz quadcore processor but we are not sure if it is cortex A-7 or a different chipset.
It will have two different RAM options of 512MB and 1GB depending on the regions. Similarly, you will also get two different version with 4GB and 8GB internal storage depending on the region you are located in. However, the best part is that you will still get the microSD storage option. So, if in case you find yourself short of the internal storage you can use an external memory card.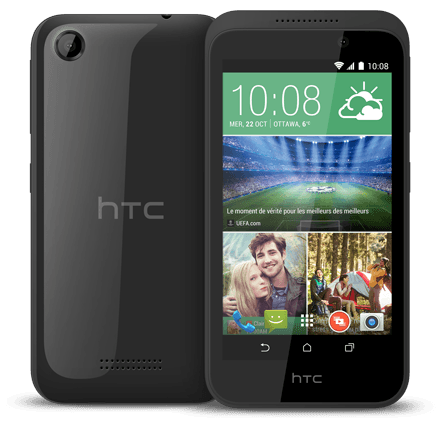 HTC Desire 320 will come with Android 4.4.4 out of the box. So, there are chances that this new device might get the latest Android L update. It has a 5MP primary camera which is capable of recording 1080p videos.The good thing about this low end smartphone is that it comes with both 2G and 3G connectivity options. So, it will definitely get popular among the masses especially in the regions like Asia and Africa.
HTC plans to release it first in UK and then it will head to other regions. But we are looking forward to its launch in Asia because we believe that this is the region where it will sell like hot cake.