We have been receiving requests from our readers t cover a detailed review on THL T6 Pro. So, finally we are here with our detailed THL T6 Pro Review. We have covered a detailed review of other THL smartphones as well. If in case you are interested then you can find the reviews here.
There's no doubt THL as a company has yet to achieve a lot but the company is determined to offer quality at reasonable price to its customers. If you are looking for a smartphone with great specifications at a very reasonable price then THL is the company for you. Though you will not get some extra features like finger print scanner, dual camera or water proof smartphone but you will get quality hardware with a good camera. So, here's our THL T6 Pro review. We hope you will like it.
THL T6 Pro Review:
Connectivity:
THL T6 Pro supports both GSM and CDMA networks and this is in fact a plus point of this low end beast. It even supports the 3G. So, this is going to be a huge selling point for this smartphone because for $120 you will hardly find a quality smartphone with 3G support. We were greatly impressed with the call quality and mobile data usage on this smartphone. However, the unusual drop in signals annoyed us but it was very rare. We believe that it just need a minor software fix and THL will certainly cover it up in the next software update for THL T6 Pro.
This dual sim smartphone comes with other goodies like USB OTG support, Bluetooth and Wi-Fi.
Display and Build Quality:
You are paying $120 for this smartphone so you should not expect it to have an exceptional display. THL T6 Pro comes with 5 inch 720 IPS LCD. Though on paper this display might sound enticing but in reality it fails to impress us. We found it below par but still it was better than other smartphones of its categories. Colours were over saturated and black appeared somewhat like dark grey. In short we are disappointed with the display quality.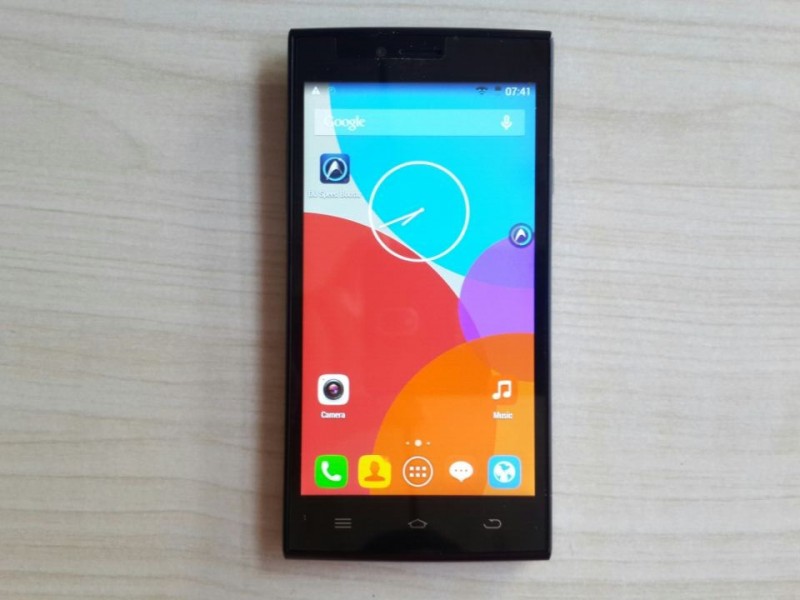 Talking about the build quality, we must say that THL has done a pretty good job with this smartphone. Though it has 5 inch display but still it is very easy and comfortable to handle. Well, we must give credit to the designing team for making it one of the thinnest smartphones available at 8.6mm. Even the bezels are very thin which makes using THL T6 Pro very easy. It has a plastic back but still it looks classy.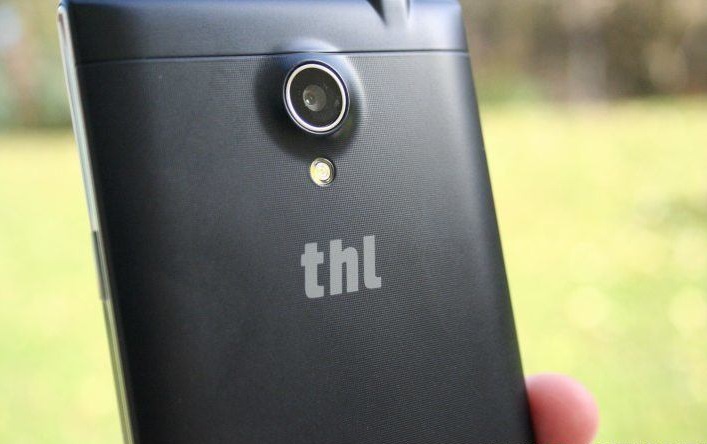 Processing Power:
With is MediaTek octacore processor clocked at 1.4GHz THL T6 Pro is certainly the king of low end smartphones. Company has made a perfect choice when it comes to processor. So, this is the one area where you will feel that this smartphone should have cost more than its actual price. It has 8 cortex A-7 cores. Though Cortex A-7 is not the fastest one out there but it is certainly the most energy efficient processor. It has 1GB RAM and 8GB intenal storage with microSD card support.
We even ran Antutu benchmark test for this smartphone and we were impressed to see its overall performance in the benchmark results. This smartphone greatly impressed us in the hardware department.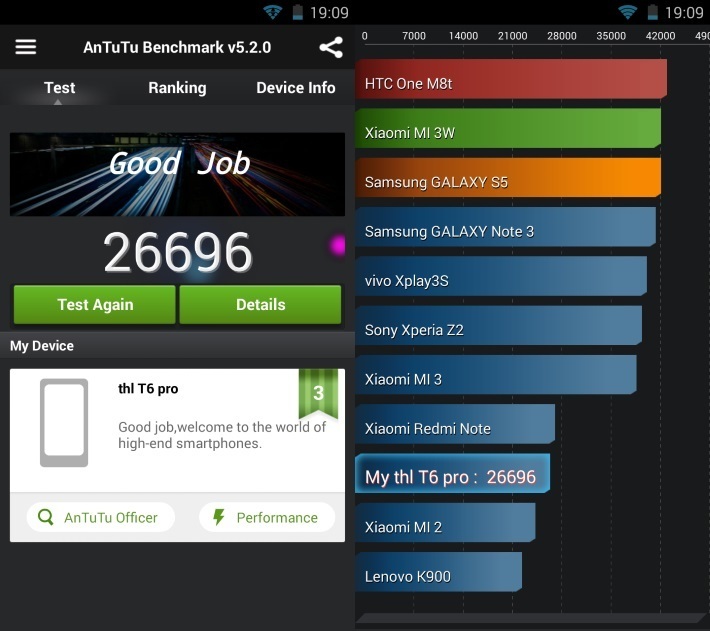 Camera:
The 8MP primary camera of THL T6 Pro is just fine for regular photography. It will suffice you needs of photography. However, if you are person who needs a top notch smartphone camera then it will disappoint you. The over all quality of images isn't great especially the colours were too blant but they can be fixed with any good photo editing software.
If you are a selfie lover then here's a bad new for you. The front facing 2MP camera is one of the worst front snappers we have seen lately.
Conclusion:
A very reasonable price tag and top notch hardware definitely makes THL T6 Pro a perfect buy. But if you are someone who's first priority is a top notch camera then you should look for some other options like Moto G 2014.