We have been talking a lot about HTC, Samsung and Sony. Now let's talk about third largest smartphone manufacturer in the world ; Huawei. As we all know it is the time when every smartphone manufacture is all set to announce its flagship device. Huawei is also working on its next flagship device Ascend P8 and today we have got a set of new leaked photos which reveals few details about the device.
In the images below you can clearly notice that the allegedly leaked Ascend P8 is wearing cover. So, from these images one cannot say anything about the overall look of the smartphone but still it is good to have the first look of the upcoming flagship device.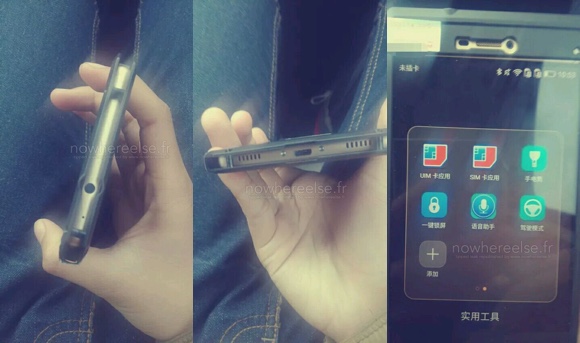 We apart from these images we have also got the leaked images for Antutu benchmark results of the upcoming smartphones. These leaked images however shed some light on the specifications. As the images suggest the new Ascend P8 will have Kirin 930 64-bit chipset with oct-core CPU, 3GB of RAM, 13MP main camera, 8MP front-facing snapper, and Android 5.0 Lollipop. However, we suggest you not to get too excited because these might not be the final specifications. The final product might be slightly different from the leaked one.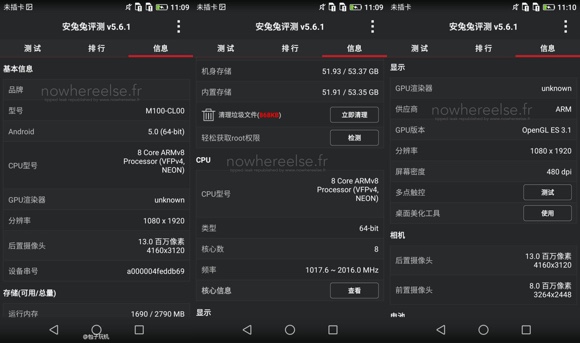 Huawei Ascend P8 is all set to make debut in April.