Karbonn Indian smartphone manufacturers introduces yet another budget smartphone in the market. The all new Karbonn Titanium Dazzle is the new budget smartphone with 5 inch display. This new smartphone will cost you only $88 and this price will go down after few months.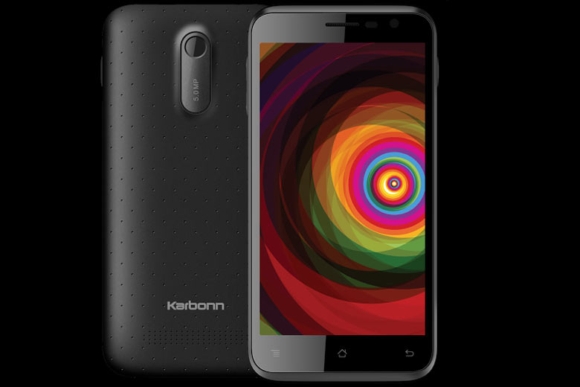 Karbonn Titanium Dazzle is available in 2 different colors; black and golden. This new budget smartphone has 1.2Ghz quadcore processor with 5 inch IPS LC display. You will get 1GB RAM and 8GB internal storage. Karbonn Titanium Dazzle has microSD card. So, if you feel that 8GB internal storage is less than you can always go for an external storage option. It is a dual sim smartphone therefore we feel 1850mAh battery might fall short of providing enough juice to Karbonn Titanium Dazzle.
In terms of camera, this smartphone offers you 5MP primary snapper with LED flash and a 2MP front facing camera. Since, it is low end budget smartphone therefore one must not expect wonders in camera departments.
Karbonn Titanium Dazzle will come out with Android 4.4 and we expect that the smartphone will get the latest Android 5.0 update. Looking at the specifications and the quality of hardware of used we are optimistic that this smartphone will perform even better with Android Lollipop.
Karbonn Titanium Dazzle also has 3G support. So, if you are looking for a budget smartphone with 3g capabilities then this smartphone is tailored made for you.