One month back Facebook announced that the company is working on a lightweight Android application for Facebook. The idea behind Facebook Lite was to target the emerging markets where people mostly have low end or mid range smartphones. The normal Facebook application is quite heavy for a mid range smartphone leave alone the low end smartphones.
Today Facebook has finally launched Facebook Lite for Android in Indian and Philippines and if sources are to be believed we might witness the official launch of this application in other emerging countries like Pakistan, Bangladesh, Malaysia and others.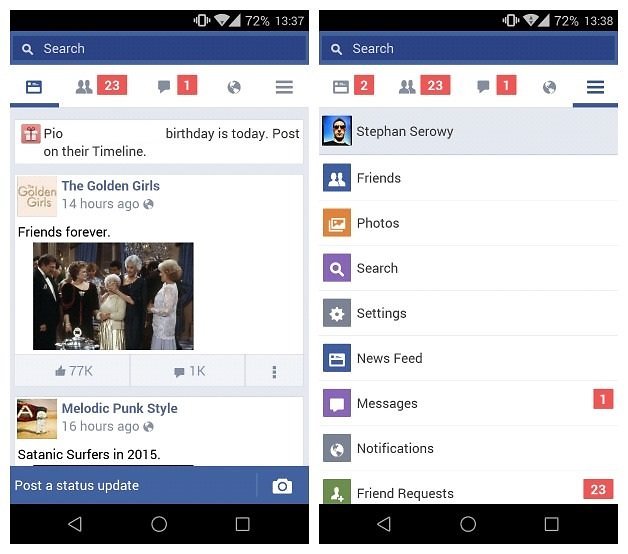 Facebook Lite for Android is just under 1MB in size therefore it runs smoothly even on low end smartphones. This application uses low mobile data therefore it loads very quickly and will even run on low bandwidth internet connections. Even if you are on limited mobile data package this application will not use more than few MBs in a month.
Though it is officially launched in India and Philippine but still you can get Facebook lite apk on the Internet and install it on your smartphone. The best thing about Facebook Lite for Android is that even though it is under 1MBb in size but still it comes with all major features like status updates, notifications, news feed and photos. It does not support videos at the moment.
It will soon be available in Europe and other parts of the world but if you are too eager to try it out then you can download Facebook Lite apk from here.