It looks like that One Plus 2 really likes our rumors and leaks section. Yesterday we shared some leaked One Plus 2 AnTuTu results with our readers and today we have yet another leak related to the upcoming One Plus 2 smartphone. Well there is some time left in the official announcement of One Plus 2 but thanks to Chinese certification company TENNA we get to see some RAW images of the said smartphone.
Actually TENNA requires some images of the smartphone it approves to list on its official website and what you are going to see today is coming straight from the official website of TENNA.
OnePlus 2 leaked images shows the exterior of the smartphone. However,the final specifications and Android experience on this upcoming smartphone is still unknown. From the below image it is quite clear that One Plus has gone in favor of the physical home button instead of the trendy software buttons. This certainly creates a lot of confusions among people but we will have to wait for the official announcement to know the story behind this.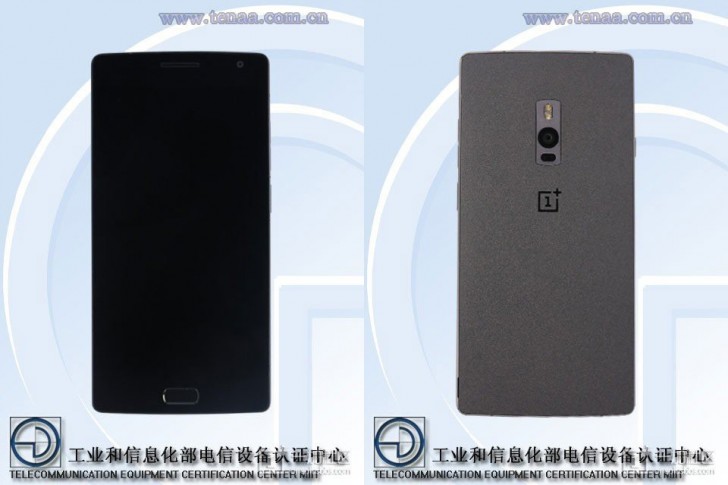 From OnePlus 2 leaked images it is quite clear that camera has been moved slightly downwards compared to its predecessors. There is an LED flash just above the camera lens. We do not see any additional buttons or flash on the back so we assume that change in camera placement is merely based on some internal changes.
The overall design has not changed much but these OnePlus 2 leaked images hints at the change in position of power button and volume rockers.