We are just few months away from non-compete clause to expire between Microsoft and Nokia. This clause will expire in 2016 and then Nokia can reenter the smartphone market. Nokia has already made a comeback in tablet market with launch of its first ever Android tablet, Nokia N1.
And once the non-compete clause expire Nokia can formally make a comeback in the smartphone market by adapting Android as primary operating system. According different leaks, Nokia C1 would be the first officially announced Android powered smartphone from Nokia next year. And if the leaks are to be believed then Nokia C1 would look something like this.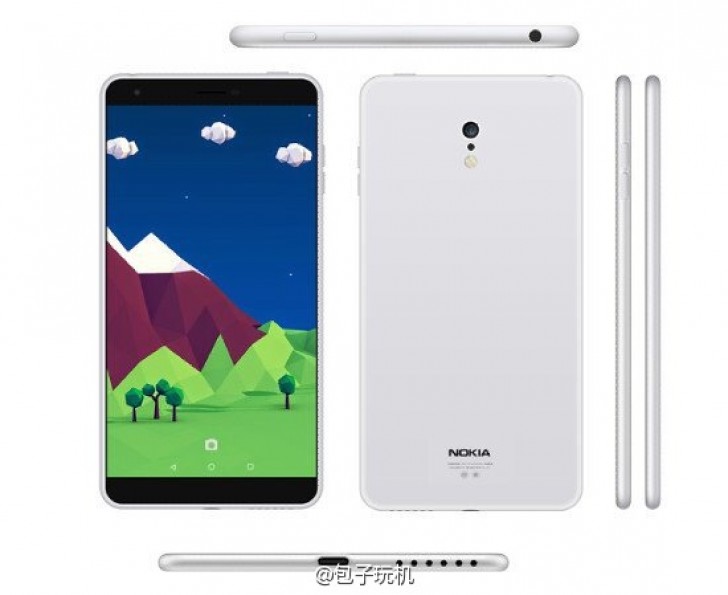 These images were posted on China Weibo official Twitter account. Therefore, we expect that these images are legit. One can expect the upcoming Nokia C1 Android phone to look somewhat similar to this leaked image. If this is true then Nokia Android phone will be make its first formal appearance next year and it will definitely complement the most loved Nokia N1 tablet.
Nokia C1 Specifications
Just Nokia N1, Nokia C1 Android phone will be manufactured by some other manufacturer but the design and license to use the Nokia name for sale will be provided by Finish company. We have not heard about any leaked specifications of Nokia Android phone lately but few months back it was speculated that Nokia C1 would come with a 720p 5 inch display, 5 MP front camera, 8 MP primary camera, intel processor and 2 GB RAM. From these Nokia C1 Specifications it looks like it will be a mid-range smartphone
So,keep your fingers crossed and expect something big and exciting coming your way from none other than Nokia.