Since October is breast cancer awareness month therefore HTC has taken a bold step to raise the breast cancer awareness. In order to help in raising the breast cancer awareness among the common people HTC has launched a new pink color HTC One M9 in the United States of America. If you are interested in buying these exclusive smartphone then you can get one from the official website of HTC.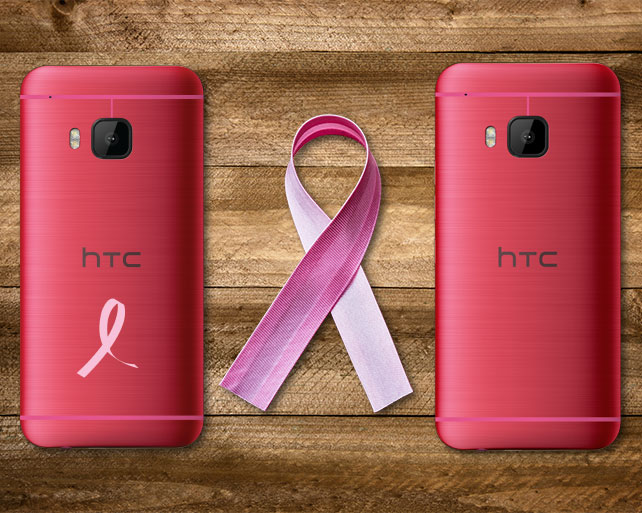 There are two different models of these pink HTC One M9 launched to create breast cancer awareness. Both the variants are pink. However, one of them has breast cancer awareness association ribbon printed on the back side. You can purchase this smartphone for just $649 from the official website of HTC with free shipping.
These smartphones are up for sale till October 31st. With the purchase of these smartphones you will not only get a free $100 playstore gift coupon but will also get a free pink color dot view cover for your smartphone. However, you should keep one thing in mind that these smartphones will be compatible with GSM mobile carriers therefore they will not work on Verizon or Sprint network.
HTC has decided to donate $25000 to the breast cancer awareness association regardless of the sale of these smartphones. Let's suppose even if HTC fails to sale a single unit of this exclusive smartphone even then company will donate $25,000 to this association.
If you are interested in the purchase of this smartphone or want to get more details then do not forget to visit the official website of HTC.