Working on the Internet with multiple tabs opened on your browser and all of a sudden some video starts playing in the background. This is really annoying. Thanks to last year update of Google Chrome that shows a small speaker icon on the tab where some video is playing. You can simply open the tab and pause the video.
Well it gets more irritating when some random ad keeps playing in the background even after pausing/stopping it for multiple times. Or even if it does not auto-play again then it opens up some pop up window. I am sure if you have experienced this then you can understand how painful it is. Well, you can close the tab itself because you need to stay on the page for one or another reason.
So, now what can you do?? Well, thanks to the latest Google Chrome update. It has definitely made our lives more easy by introducing the option to mute individual tabs. Now you do not need to close the tab or pause the video. You can just mute individual tab on Google Chrome and keep working without any issues at all. The muted tab will now show a small speaker icon with a slash on it.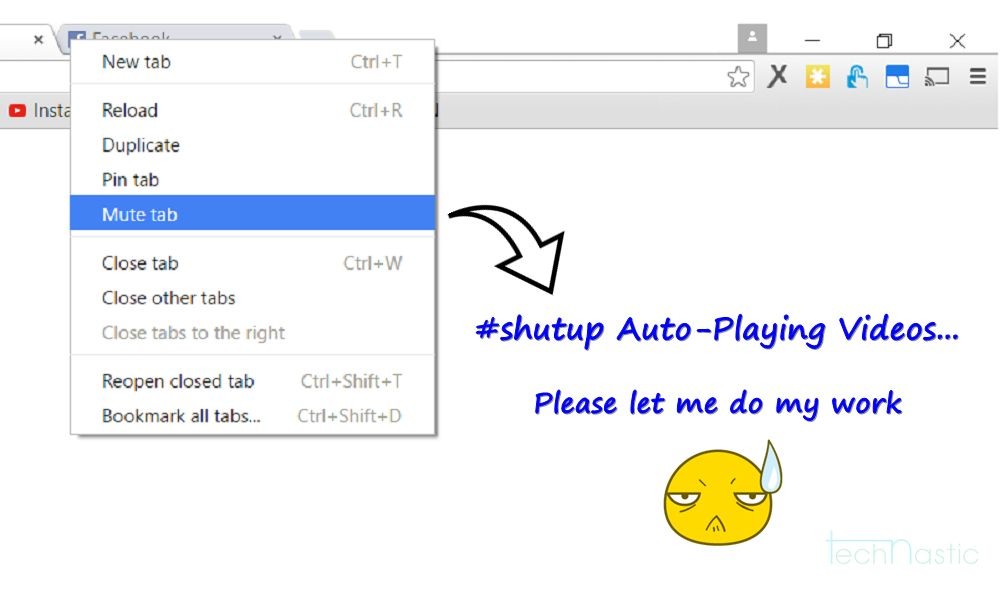 How to Mute Tab Individually on Google Chrome?
Open Google Chrome
Identify the tab where video is playing in the background
Right click on the tab and find "Mute Tab" option
Now it will show a small speaker icon with slash on it
To unmute the tab follow the same procedure but select "Unmute Option"