Oppos was a huge success amongst Android enthusiasts when it first came to the International market but then gradually company lost its charm. May be because they adapted a new policy of manufacturing good looking yet overpriced midrange smartphones. However, today company has announced that it will bring premium-tier camera quality to with its new Oppo F series smartphones and Oppo F1 will be the very first device of this series.
Oppo F1 – Slim and Metallic?
Well, today the company released some information about its upcoming Oppo F series. However, they have not mentioned any details related to the first smartphone of this series; Oppo F1. In the image revealed along side the slight information about new Oppo F series we could only see a slim metallic smartphone. This official image released by the company doesn't reveal any information about the upcoming smartphone.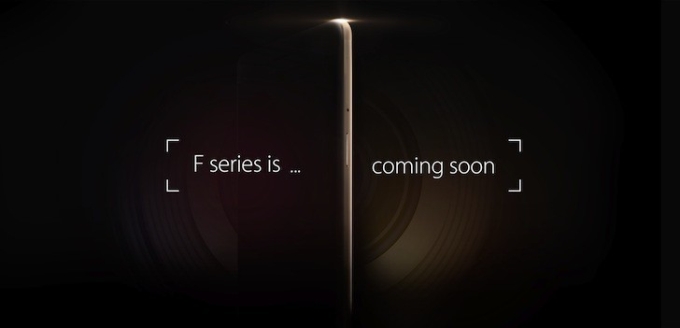 Oppo Vice President said.
The F series will inherit the excellent camera performance and exquisite design tradition that have earned accolades for OPPO's flagship series.
So, it is quite clear that new Oppo F series will be no different from the existing Oppo smartphones as they have no plans to target the high end smartphone market.
Instead they are going to keep their original plan of targeting the bright mid range smartphone industry but will make it better by offering premium quality camera in the new Oppo F series.
Now this looks like a very wise marketing strategy. Since, they are talking about premium quality cameras in the mid range smartphones therefore everyone would be interested to invest less and yet get top notch camera performance. This will certainly go in Oppo's way if they use the right pricing strategy with the upcoming Oppo F1.
Having said that we do not have any authentic news regarding the launch of Oppo F1 but we are hopeful to see it unveiling in the upcoming CES event.