It looks like that LG has planned to launch a lot of new smartphones this year to increase their market shares. This new marketing policy looks similar to Samsung. LG K7 and LG K10 were launched earlier this year at CES and low end LG K4 made its debut earlier this month and now we have a new LG smartphone; LG K8.
LG K8 will make its first appearance in Europe and then later this year it will be launched worldwide. Looking at LG K8 specifications it looks like this smartphone falls under low-mid range category of smartphone. It will not be justifies to truly call it as a mid range smartphone because we have see much better smartphones from this category.
LG K8 Specifications
LG K8 has Mediatek MT6735 quad-core processor clocked at 1.3 GHz with 1.5 GB RAM. These RAM numbers are quite surprising for us because we were expecting it to have a 2 GB RAM. It has 8 GB internal storage which may not be sufficient for many customers out there but the good thing is that it comes with microSD card support. It packs a 5 MP front snapper and 8MP primary camera.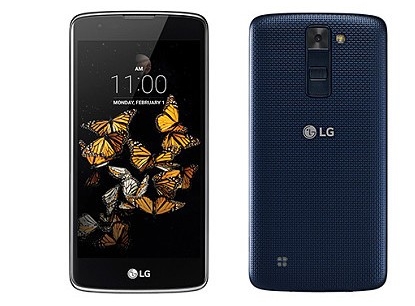 Looking at LG K8 specifications it looks like that this new smartphone will cost around $350. However, at this point LG has not mentioned anything about the price.
LG K8 Design
LG K8 has a typical LG design with power and volume rockers at the back. It has a 5 inch IPS LCD and 2,125 mAh battery. The good side of this smartphone is that it comes with the latest Android 6.0 Marshmallow out of the box.
This phone will soon hit the markets. According to the source it will available for purchase starting from next month.