Xiaomi Mi 5 is news for quite sometime now and we have seen different rumors related to the upcoming smartphone on the Internet. There were some rumors which suggested that Xiaomi Mi 5 will have two different versions of the smartphone. These two different versions of the smartphones will not only be different from eachother in terms of specifications but also from the appearance point of view.
According to previous rumors, the one with 1080p screen will have a full glass body with metallic frame while the other one with full metallic body.
Xioami Mi 5 Specifications
Today we have Xiaomi Mi 5 specifications. Though they are not yet confirmed but we have something to look forward to the highly awaited smartphone of the year. The below image is retail package which shows some of the leaked Xiaomi Mi 5 specifications.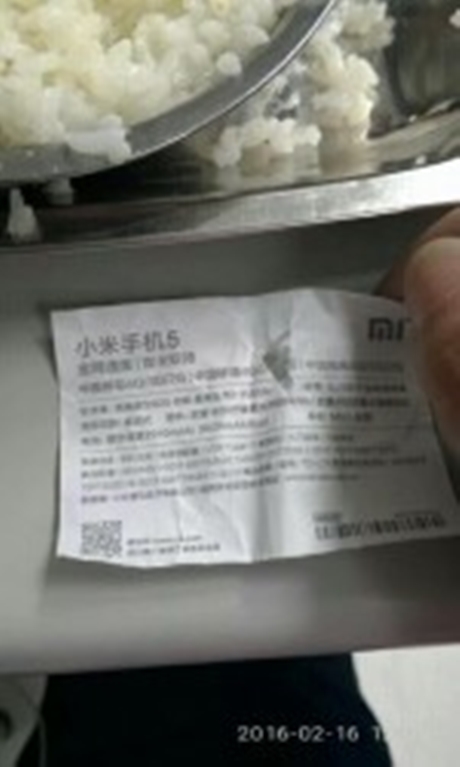 Previously there were rumors that the phone will come with 3600mAh battery but the retail package sticker shows that it has 3,000mAh battery. So, we can assume that PLUS version of the phone will have the higher battery capacity.
It will have a 5.1 inch Full HD screen and most probably the higher version will come with QHD screen. Apart from this it will come with 16MP primary camera and 4MP front facing camera. Leaked Xiaomi Mi 5 Specifications show that the phone will come with Snapdragon 820 processor. So, all in all it looks a very good device.
Xiaomi has been teasing it customers for quite some time now and lets see when Xiaomi will finally launch this new smartphone.