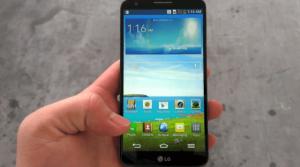 No matter how advanced hardware manufacturers use they leave some area of improvement which can make an already awesome device more awesome. This is mainly because the software is not properly optimized to work even on the top notch hardware and this at times results in below par performance and lag.
There's no doubt that LG G2 is still one of the best android smartphones available but with some tweaks you can improve the performance of this beast to get some awesome benchmark results. If you own LG G2 then you must have noticed some unusual lag. Though it is not quite frequent but still it annoys and it hinders your device to set new benchmark results. Though the manufacturers have ignored this but our android community always have a fix for these unwanted issues to offer a much better android experience. And with the hardware of LG G2 and some android community tweaks you can achieve some great results.
So, if you are some unwanted lag and want to get rid of it or you are looking to make the most out of the LG G2 top notch hardware then here's a simple tweak which will enable you to achieve your desired results. This simple yet effective trick does not require root access. So, do not worry even if your LG G2 is not rooted. Just follow our below guide to fix lag issue on LG G2.
Open your phone dial pad and type the following code 3845#*<LG G2 Model Number>#

We have Korean version of LG G2. So, we typed the following code to access secret menu 3845#*320#
TIP: You can find your LG G2 Model Number by going to settings –> About Device –> Software Information

Once you have accessed secret menu on your LG G2 then scroll down and find High Temperature option.
High Temperature default value will be off. Turn it ON.
Now switch off your device for 1 to 2 minutes.
Now boot up your device and enjoy lag free experience on your LG G2.
We suggest you to do benchmark tests before and after this and believe us you will notice a considerable increase in your overall benchmark results. This is mainly because this trick boosts up the overall performance of your device and ensures that you utilize the hardware to fullest.
We hope this trick fix lag issue on your LG G2. For more tips and tricks keep visiting our blog.