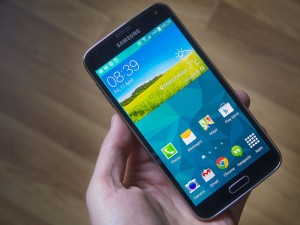 Samsung Galaxy S5 is just few months old and has the latest hardware but the fact that touchwiz is poorly optimized and it comes with bloatwares make Samsung Galaxy S5 to under perform. You must have noticed annoying lag and under performance but you can get rid of it and speed up Samsung Galaxy S5. So, here are few important tips which will help you to speed up Samsung Galaxy S5 and get the most out of this otherwise beautiful device.
Switch to ART Mode:
Latest Android L is based on a new ART compiler which enhances the overall performance of Android. This ART runtime is also available on Android KitKat devices. If you are willing to get a smooth and a better performance on your Android smartphone then you should better shift to ART runtime from Dalvik. We have already covered an article on How to select ART runtime. This new ART runtime will certainly speed up Samsung Galaxy S5.
Use Third Party Launcher:
It is a known fact that touchwiz is not properly optimize and at times it lags. This uninvited lag seems quite annoying and if you wish to get rid of this lag and want to speed up Samsung Galaxy S5 then it is highly recommended that you should try out some third party launchers. There are many launchers available on the Playstore but Nova launcher is considered to be the best. You can try Nova launcher and see how it performs for you.
Root and Delete Bloatwares:
Having root access of your device can offer you multiple advantages. One of the biggest advantage of a rooted Android device is that you can delete the bloatwares which will definitely show significant improvement in the overall performance. If your S5 is not rooted then you should check our tutorial on How to root Samsung Galaxy S5. Once your Samsung Galaxy S5 is rooted you can use System App Uninstaller to uninstall the bloatwares.
Remove Extra Widgets from Home Screen:
Having too many widgets on your home screen can considerably effect the overall performance. SO, it is highly recommended to remove all the extra widgets from the home screen in order to speed up Samsung Galaxy S5.
Use Custom ROM:
Custom ROMs are a bliss for Android users as they offer a great level of customization and greatly enhances the overall performance. If you are looking forward to speed up Samsung Galaxy S5 then you should try out some AOSP custom ROM. This will offer you a much better experience then Touchwiz. Alternatively you can also try out Cyanogen Mod on your Samsung Galaxy S5.
If you have some other tips to speed up Samsung Galaxy S5 then feel free to share with us.