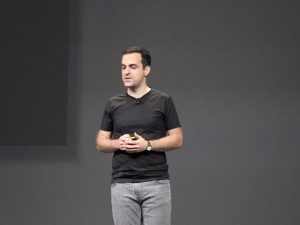 Few days back a news was circulating on the Internet that Xiaomi RedMi Note uploads images and SMS to Chinese servers which puts the privacy of users at risk. However, the Vice President of Xiaomi Hugo Barra claims that these news are baseless and the company is not involved in uploading any data to Chinese servers without the consent of users.
Xiaomi which became second biggest smartphone company in China cleared its stance by saying that company never uploads data without user consent. However, the custom Android on Xiaomi smartphones needs to connect with the Chinese servers quite often in order to check for the OTA and to download stuff like holiday greetings and jokes but this does not mean that we upload data to servers.
Hugo Barra said that company stores only personal information like synced contacts, messages and photos on Mi Cloud which is a cloud storage service offered by Xiaomi. This cloud storage service is close by default and can be enabled by users. So, if users have enabled this service then the data will be automatically synced with cloud storage in order to keep the backup which can be restored later. So, if in case users think that this puts their security and privacy at risk then they can quite easily disable this cloud storage.
Hugo Barra claimed that we are professional would not like to put the security and privacy of our users at risk. All those claims made against Xiaomi are baseless and are far from the reality. According to him Xiaomi would never do anything of this sort because this will ultimately annoy our customers thus hampering our plans to succeed at the International level.