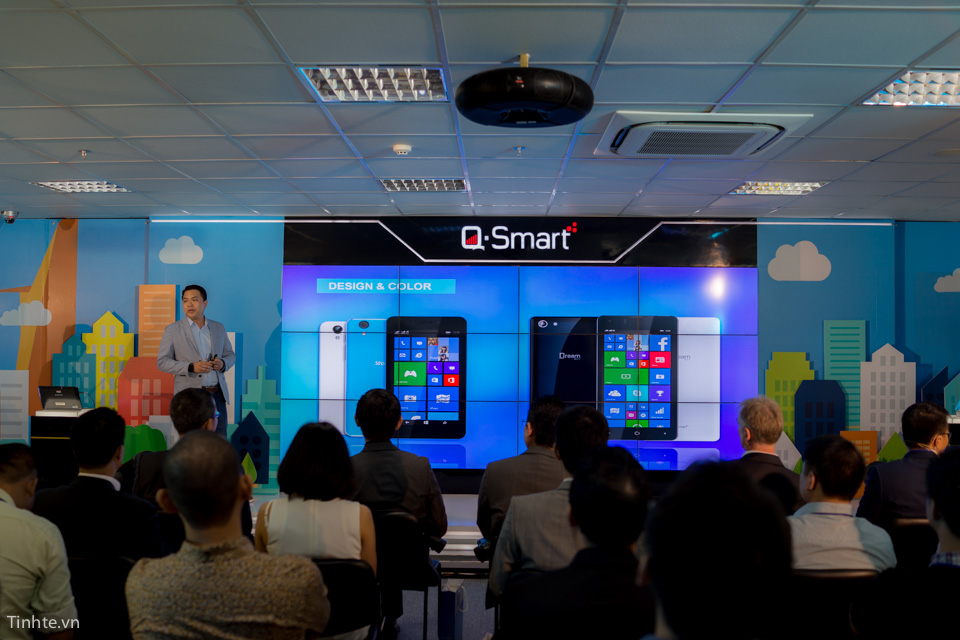 Today we have a news related to the release of 5 new exciting Windows Phones. QMobile might not be a popular and renowned mobile manufacturer on the International platform but company is quite popular in Vietnam. QMobile has somehow established a very good reputation in the local Vietnam market and keeping its tradition of introducing good smartphones with decent price tag, QMobile has launched 5 new windows phones smartphones in Vietnam.
As we mentioned earlier QMobile is known for introducing smartphones with great specifications and decent price tag. Similarly, these new 5 Windows Phones from QMobile are incredible both in terms of price and specifications.
Dream W473 is the best of the lot with 4.7 inch HD screen, 1GB RAM, 4GB internal storage with microSD card support. You can get this device for $188. Next on our list is 6 inch phablet with 1280 x 720 screen resolution. It is officially known as Storm W610 and has 1GB RAM and 8GB internal storage with microSD card support. This phablet is also available for $188.
Storm W410 is low end device with a price tag of $117. It has 4 inch WVGA display, 4GB internal storage with microSD card support and 1GB RAM. The last one Storm W408 is the least impressive as it has just 512MB RAM and won't attract many people out there. However, considering the specifications QMobile has wisely priced Storm W408 at $103. So, this competitive price may be a selling point for this device.
Source: Techrum