We are just few days away from the IFA event where all leading manufacturers will announce their new smartphones and other gadgets. Apple has already started sending out invitations for its IFA event and now we have invitation from Lenovo as well. Lenovo IFA event invitation is quite interesting and send out the message very clearly to people waiting for this much awaited event.
For the Lenovo IFA event it is quite clear that Lenovo Vibe X2 will be the show stopper of the event. The lollipop on the invitation hints that Lenovo Vibe X2 will be the very first Android smartphone which will come out with Android's latest version; Android L. This is quite interesting and enticing as we have not seen any other company planning to launch the device with the latest Android version.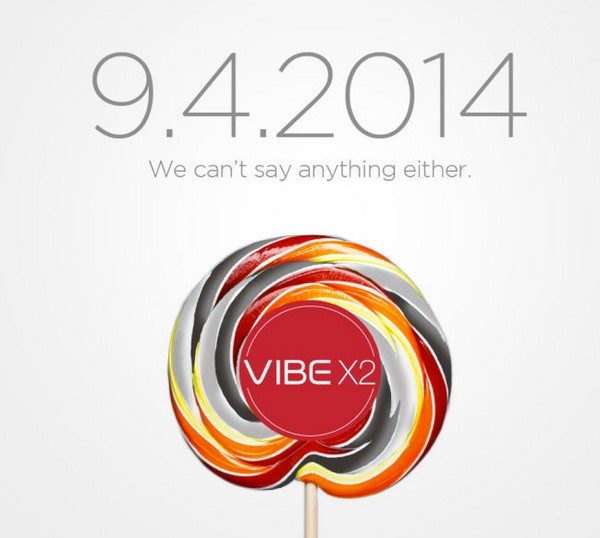 You can read the tagline "We can't say anything either" on Lenovo IFA event invitation. Lenovo has clearly taunt Apple as they really wished to know more about the Apple's event which is scheduled for 9th September.
As we already know Lenovo is all set to launch the very first Android L smartphone. So, this event is going to very important for all Android users and fans. Lenovo Vibe X2 will be under the limelight in this event and according to the latest rumours this smartphone will have 2.2GHz octa-core processor, 2GB RAM, 32GB internal storage, 13MP primary camera and 5MP front facing camera.
We are just few days away before the IFA 2014 kicks start. So, keep your fingers crossed as a plethora of new devices await you.