The Nexus 6 which may take on the name "Nexus X" according to some rumors has had many leaks and rumors running around the internet, complete with details and specifications of the same. Unfortunately, the rumors and leaks have remained just that, with no solid forthcoming information to back the same which has left many who were itching to have their hands on it reconsidering the wait.
On the bright side though, some of the rumors and leaks can now be corroborated! Its screen does take it out of the smartphone territory and into the phablet device territory. It does come with a screen that measures 5.92 inches diagonally and the device's body that measure slightly bigger than that.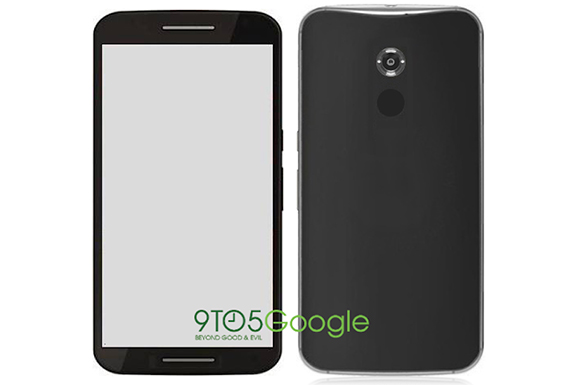 The overall appearance of the device will take on the 2nd generation Moto X, with a few tweaks here and there to make the screen that much easier to use. A report that was leaked last month via GFXBench seemed to have all but confirmed a number of facts as pertains to the device: a 5.2 inch 1440p display, 3GB of RAM, a 2.6GHz quad-core Snapdragon 805 processor, a 2 megapixel front-facing camera, a 12 megapixel rear-facing camera, 32GB of internal storage and Android L.
A few alterations to earlier reports or rumors do indicate that Nexus 6 will actually come in a 5.92 screen, complete with QHD resolution of 2560 x 1440. The battery will be a pretty impressive one, packing 3.200 mAh.
With regards to the camera, the back will boast of a 13 MP shooter as was rumored before with an ability to shoot 4K UHD video. The front face camera however will have a 2 MP shooter, pretty much the same as one on the 2nd generation Moto X.
At this point in time, we do understand that Nexus 6 will come with a Snapdragon 805 processor in line with previous rumors and will also come with a 3 GB of RAM. There are no conformations yet as to whether the device will run on the 64-bit Android L.
In terms of appearance, much as this device may look like a scaled up version of the Moto X, obvious differences can still be noticed. Main interfaces such as the headphone jack, mic, and SIM card slot will remain in much the same location as with the Moto X, with the lock and volume buttons moving down slightly when compared to those on the Moto X.
Release of this device is slotted for November, with a tentative announcement meant to be made some time in October.
Source: 9T05Google