For all the BlackBerry lovers out there we have some good news for you. BlackBerry is back in action at MWC as the company announced a new mid range smartphone; BlackBerry Leap. The new entry to the family is budget smartphone with 5 inch display having 294ppi.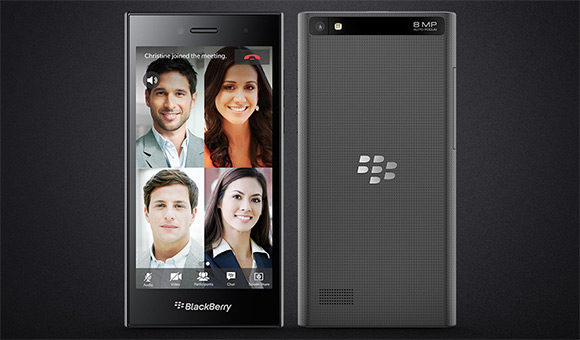 BlackBerry Leap Hardware:
Talking about the BlackBerry Leap hardware might not impress you as it comes with outdated Snapdragon S4 chip and 1.2Ghz dual core krait processor. This might annoy some but as mentioned it is budget smartphone so for me it looks fine. You will get 2GB RAM which will be sufficient for all of your multitasking needs. It has 16GB internal storage but has microSD card support. So, for all media lovers just like me this is a deal breaker.
BlackBerry Leap has 2800mAh battery. We have not tested it yet but according to company it can last more than a day with a heavy usage.
Camera:
The camera will certainly impress many as it impressed us. We got to have a look at the sample images and we were impressed with the overall result. It has a 8MP primary camera with auto focus and 1080p video recording abilities.
All in all it is a very decent smartphone and will be available from April for $275.