It looks like Asus loves it newly launched Asus Zenfone 2 too much. The company is busy in announcing different versions of the much loved Asus Zenfone 2. We have already seen two variants of the smartphone with different hardware; one with 4GB RAM 32GB internal storage and the other one with 2GB RAM and 16GB internal storage.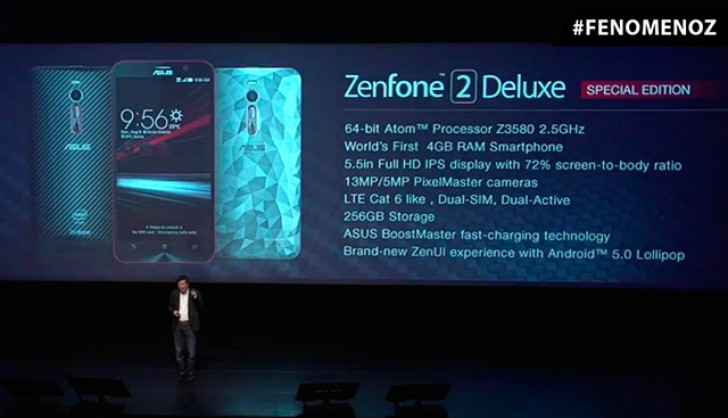 Asus made a couple of additions to Zenfone 2 family with the announcement of Asus Zenfone 2 Laser and Asus Zenfone 2 Deluxe. A couple of days Asus announced yet another version of the Asus Zenfone 2 Deluxe and took pride in calling it the real Deluxe phone just because of its "premium-crafted polygonal design" on the back and a mammoth 256GB on-board storage. Yes we are talking about a smartphone with 256GB internal storage. It is hard to believe but Asus has made it possible.
Company has named it Asus Zenfone 2 Deluxe Special Edition just because of its beautiful crafted back design and whopping 256GB internal storage. This may sound stupid to many out there but this is where we are heading toward and yes one thing worth mentioning here is that even with 256GB storage you get microSD card support. This means with Asus Zenfone 2 Deluxe Special Edition you will never run out of storage.
Asus Zenfone 2 Deluxe Special Edition Specs:
Talking about the specification of this newly announced smartphone; nothing has changed. It comes with the same Intel Atom Z3580 SoC, which is a proper 2.5GHz, x86 CPU with eight cores and 4 GB RAM. It has 5.5 inch display with 1080 x 1920 resolution protected with Gorilla Glass 3.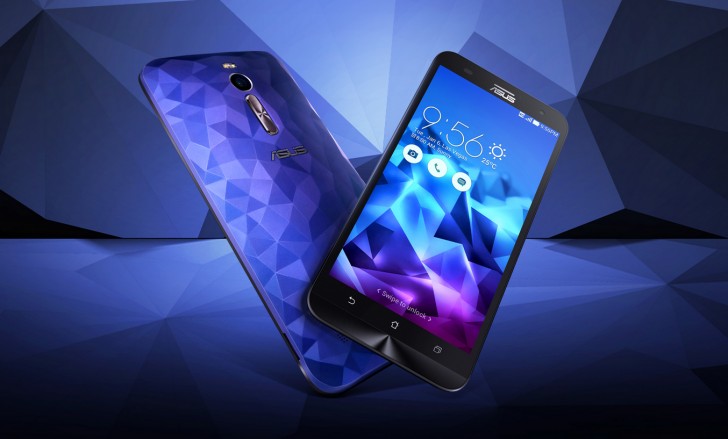 Talking about the camera it has 16MP primary snapper with 5MP front facing camera. A non-removeable 3000mAh battery will provide the juice to keep it running. It is a dual-sim supported smartphone with LTE support.
Source: AsusFanaticos