Lenovo Vibe S1 Selfie Phone
It looks like that Lenovo is not taking anything lightly. With the newly announced Lenovo Vibe S1 at IFA 2015, company sends out a strong message to everyone one that they mean serious business. Where every other smartphone manufacturing company is going after fingerprint scanner and QHD screen, Lenovo has come up with a new innovation in its newly announced smartphone.
Lenovo Vibe S1 comes with a very interesting new feature for the selfie lovers. This new smartphone from Lenovo comes with dual front facing camera. This may surprise you as this is something new and we have not seen it before.
Lenovo has tried its best to make the selfie experience much better than what our current smartphones offer. It has 8MP primary front camera which takes the picture. There's another secondary 2MP front facing camera which is exclusively used for measuring the depth. Actually, this secondary front snapper measures the depth information of the field to replicate human binocular vision. This means you will have a much better quality and a lot of details in your selfies with the all new Lenovo Vibe S1.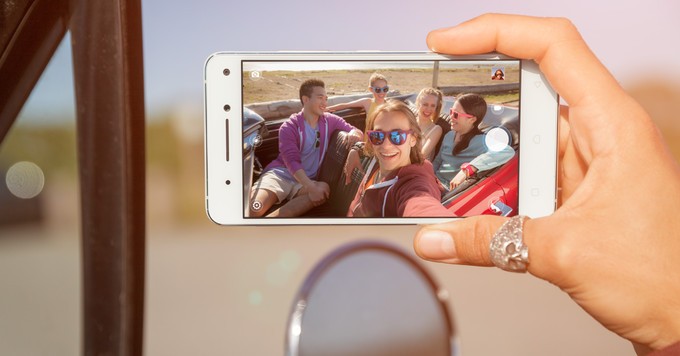 Well, the innovation does not end here. It comes with few interesting features like Blur and Cut Out. Blur allows you to refocus on any part of the selfie whereas cutout is a very interesting feature which allows you to cut out photo bombers from your selfie. Sounds interesting, eh?
Lenovo Vibe S1 Specifications
Taking about the Lenovo Vibe S1 specifications; this smartphone comes with 64-bit MediaTek Octa-Core processor, 3GB RAM, 32GB internal storage with microSD card support and slightly disappointing 2500mAh battery capacity. This smartphone is as good as any other high end smartphone available in the market but slightly less battery capacity is the only downside of the smartphone.
Lenovo Vibe S1 price in Pakistan is not yet confirmed but it is expected to be around 50,000 pkr. As soon as we get any information on Lenovo Vibe S1 price we will update this article.